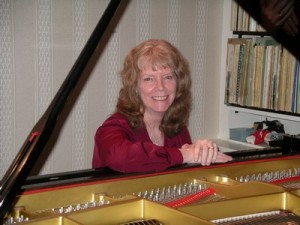 Learning to play the piano requires perseverance, effort and the right learning environment, both at home and at the teacher's studio. The process can be fun and rewarding while at the same time informative and instructive.
My mission is to guide and encourage every student to his or her highest musical potential. This potential can range from comfort when performing for family members to competitive events in which grading and criticism are applied.
The studio is equipped with a grand piano, a digital piano, computer, books, games and CD's to allow students to gain a balanced and complete level of training. To reinforce concepts learned at the piano during the regular lesson, students are encouraged to use iPad musical apps at home. This additional resource provides opportunities to work on theoretical concepts and develop the skills of ear training, sight reading, music appreciation and composition.